RTC Travel Consultants – Weddings Abroad & Luxury Holidays

Coronavirus Cancellation Procedure.
The coronavirus has presented unknown and never experienced problems to the Travel Industry.
The Global Pandemic situation has caused unprecedented levels of disruption for millions of people around the world. Many of our customers are away from home, and we want to make sure we get them back as soon as possible.
RTC Travel is a small organisation and in order to make things manageable and offer the best possible outcome to our customers, under the prevailing circumstances we have decided to follow the procedures outlined below.
1. Repatriate all our customers that are in resort and need to be brought home as soon as possible.
2. Work with customers who are due to travel, in order of date of travel to advice, transfer, rebook or cancel their bookings.
3. Work on refunds, rebooking's for all the above.
4. Taking new bookings.
What can you as the customer do?
1. The first thing to do is contact your Travel Insurance Company.
2. Tell them that you travel has been disrupted due to the Coronavirus.
3. Give them the reasons ( this could vary between individuals) These are some of the reasons:
The Foreign and Commonwealth Office is advising against Travel to the area to which you are travelling.
The airlines have cancelled all flights to the area.
The resort has a lock down and are not accepting new guests.
Your particular medical conditions/ age puts you in the "high risk" group.
4. If requested by the Insurance Company to provide a cancellation invoice contact us
And we will provide one.
If you require any further help or information please contact us.
The UK Foreign & Commonwealth Office (FCO) provides up to date information and foreign travel advice on health, safety, security and local laws as well as current passport and visa information at www.gov.uk/travelaware to help British travellers make informed choices about travelling abroad and to be prepared for an overseas holiday.
For the latest travel advice from the FCO we strongly recommend that you check www.gov.uk/travelaware at the time of booking and closer to departure as well as following @FCOtravel on Twitter and at Facebook.com/FCOtravel on Facebook.
We also recommend that you register to receive email alerts relating to changes in Foreign Office Travel Advice for the country or countries you will be travelling to at www.gov.uk/foreign-travel-advice
Take a look at the UK Government's handy summary of the basic Travel Aware Essentials you need to consider when travelling abroad.
New ESTA Requirements
U.S. Customs and Border Protection (CBP) have advised that changes in ESTA application processing mean real-time approvals will no longer be available.
International travellers using the Electronic System for Travel Authorization (ESTA) for travel to the United States should apply as soon as possible but not less than 72 hours before their international flight is scheduled to depart.
It is the passenger's responsibility to make their application and ensure they have a valid travel authority before they travel. This will make the check-in process much easier for them. Those nationalities not eligible to use the Visa Waiver Program will need to process a visa before travel.
For more information please visit https://esta.cbp.dhs.gov/esta/
Welcome to RTC Travel
RTC Travel Consultants are an established company offering professional travel advice and services to a wide variety of clients. Our holidays include; weddings abroad, luxury holidays, sports holidays abroad, city breaks, winter holidays & tailor made holidays.
Many of our clients are busy professional people who don't have the time, and may not have the inclination, to find the best luxury holidays at the best prices including tailor made Kuoni holidays. That's where we come in, our team of experienced professionals do the hard work, and report back to you personally. You are not just a number being worked on by one of many call centre staff; we take pride in our close customer relationships.
We sell all types of holidays from a city break in the UK, to a round the world multi-centre trip, and over the years we have been asked for some very specific services, these are as follows:
Lets get social!
Check out our amazing destinations from Lets get social along with their current deals and destination of the month. Click here for more info.

Weddings Abroad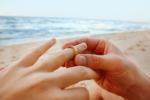 We understand how important your wedding day is, and provide a personal service dedicated to ensuring you have the perfect wedding abroad. What about a Cyprus wedding or Antigua?
Weddings Abroad – Read more
Honeymoons Abroad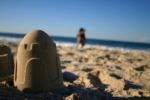 Your honeymoon should be the time that you do exactly what you want to do. So why go through the stress of finding the package holiday that is 'almost' what you want.What about a wedding in Kenya & honeymoon safari..
Honeymoons Abroad – Read more
Cruise Holidays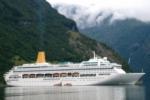 Cruise the Mediterranean, Caribbean, Baltic, Nile, Hawaii, Canary Islands, Norway, Alaska, South America, Transatlantic and destinations around the world. Cruises departing from the UK…
Cruise Holidays – Read more
Maldives Cruises – Read more
Skiing Holidays / Winter Breaks
Do you fancy skiing or snowboarding in North America, Canada, Europe or even Scotland. Try our Winter Sports Holidays where we can offer the best in snowboarding and skiing holidays in a wide variety or worldwide destinations to suit most budgets.
Read more about our Skiing Holidays or if snowboarding is more your thing, look at our Snowboarding Holidays we have available.
For people that love water sports we have some great waterskiing and wakeboarding holidays available at various destinations including Australia and the Caribbean.
Dynamic Packaging Holidays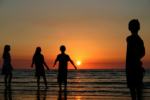 Have you had enough of having to fit with the normal package holidays durations of seven or 14 nights? Would you prefer to chose all the elements of your own holiday? After all it is YOUR holiday…
Dynamic holiday packages – design your own holiday
Tailor made holidays from RTC – Just for you
For information on our Privacy Policy