Rail Holidays
Want to avoid the hassle at the airport? Get sea sick or fear of water? Why not try check out some of the amazing rail holidays that we can offer. Sit down and relax as you move around the world by train speeding past the amazing scenery that you await to discover.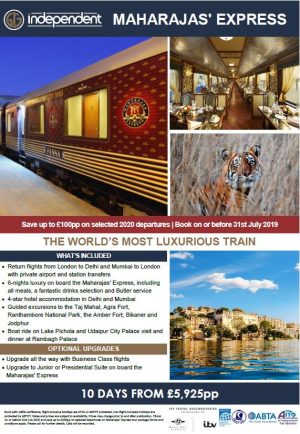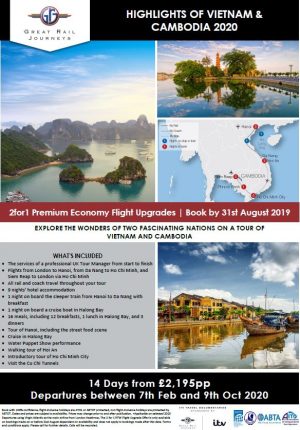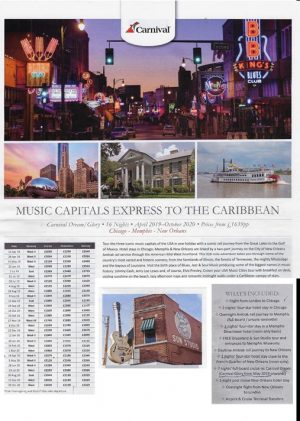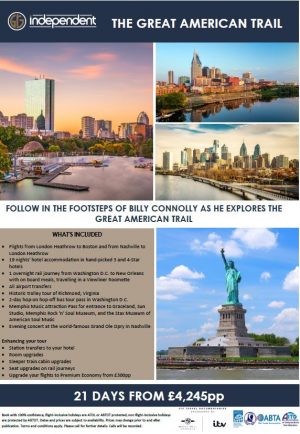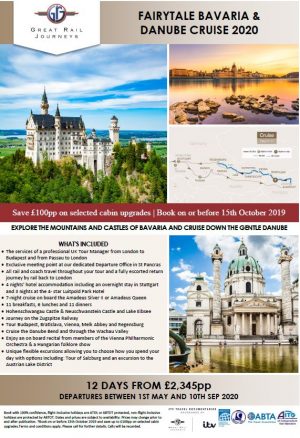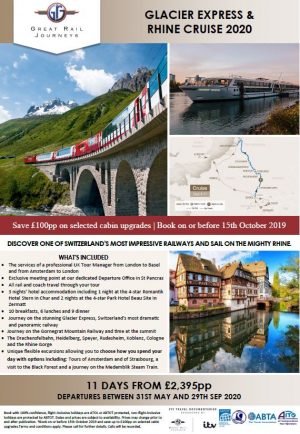 Venice Via The Alps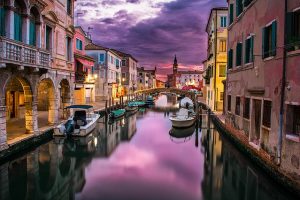 Travel to the wonderful city of Italy and visit different landmarks and explore!
Travel from London to Geneva via Paris and stay overnight enjoying a tasty meal and a relaxing boat trip.
Then travel from Geneva to Venice for a three night stay. Soak up the vibrant atmosphere in St. Marks square whilst marvelling at the beautiful mosaics that adorn the basilica and maybe visit the Doges Palace.
Day 4 visit the sandy beaches and the islands of Murano and Burano. The other sights are accessible by Vaporetto or by Private Water Taxi.
Day 5 is home time. After 5 wonderful days of exploring the gorgeous city it is time to go back home. After breakfast, visit those places that you have not and absorb the last of the Venetian culture. Make your way to the airport for your flight home
______________________________________________
Cologne & Berlin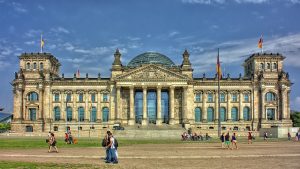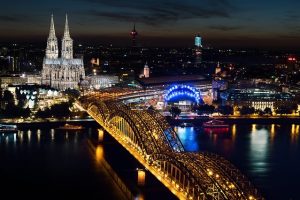 DAY 1 – LONDON TO GENEVA
Your adventure begins in London's St Pancras station, where you'll board the Eurostar from London to Paris. Change onto a high-speed train and whiz through France towards Switzerland in just over three hours, all the while admiring the beautiful lake and mountain scenes out your window. On arrival in French-speaking Geneva, make your way to your hotel for an overnight stay. Spend the evening enjoying a tasty meal at a local lakeside restaurant, or take a relaxing boat trip out on the lake and admire the city's cosmopolitan feel and the stunning backdrop of the Alps and the Jura mountains. (Overnight in Geneva)
DAY 2 – GENEVA TO VENICE
After breakfast, depart Geneva in the morning and travel to Venice on one of the most scenic routes in Europe, the Simplon Pass. Relax whilst the train follows the shores of Lake Leman and across Swiss vineyards, with stunning views of the Alps in the background. Travel further south after crossing the border into Italy before arriving in Venice. On arrival, check in at your hotel and enjoy a three-night stay. (Overnight in Venice) B
DAY 3 – VENICE
A visit to Venice is not complete without a ride on a Gondola, a mode of transport that has been in existence in Venice for over 1000 years! Soak up the vibrant atmosphere in St. Mark's Square, whilst marvelling at the beautiful mosaics that adorn the Basilica and maybe visit the Doge's Palace, with its origins dating back to the 14th century. It is advisable to take a tour of this important Venetian landmark to fully understand its extensive history. (Overnight in Venice) B
DAY 4 – VENICE 
Spend an additional day discovering all that Venice has to offer. Fascinating museums, exquisite art galleries and ornate churches await! Enjoy a tasty lunch by the waterside and maybe sample some local delights at the Rialto Markets, including a fish market held here for over 1000 years. Be sure to leave some time to take a tour of the famous glassblowers on the island of Murano and stopover at Burano, a small island famous for lace and its colourful houses. (Overnight in Venice) B
DAY 5 – VENICE TO UK
This morning is your chance to visit those places not yet explored and absorb the last of the Venetian culture. Make your way to Marco Polo Airport for your flight home to the UK after a wonderful three-night stay in this fascinating city. Prefer the train to flying? Why not travel home along the tracks with a night in Turin, instead. One of our Rail Consultants would be happy to make these arrangements for you. B
MEAL GUIDE: B – BREAKFAST, BR – BRUNCH, L – LUNCH, AT – AFTERNOON TEA, D -DINNER