Waterskiing & Wakeboarding Holidays Abroad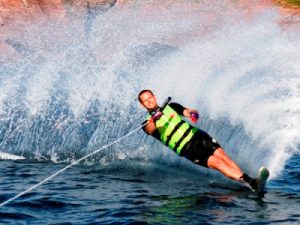 This option is the ideal opportunity to Waterski and Wakeboard under the expert guidance of our qualified British Water Ski Instructors. Operating in accordance with UK standards, you are assured a safe and enjoyable experience with high quality tuition.
We've got a massive range of Waterskiing and Wakeboarding Holidays Abroad destinations including the Mediterannean, the Canary Islands, the Maldives, Caribbean, Australia etc. etc.
Just let us know your requirements and budget and leave the rest to your personal travel consultant.
NEW: Wakeboarding in Ravenna, Italy
Wakeboarding, Starwake Park, Ravenna, Italy
Flying directly to Bologna from London Gatwick, London Stansted, Manchester, Bristol, Dublin and Edinburgh.
Wakeboarding is one of the fastest growing watersports and involves riding on the surface of the water on a board. Starwake Park offers cable riding instead of boat, which still provides the same exciting introduction to wakeboarding. Cable wakeboarding is simply wakeboarding while being pulled not by a boat but an overhead cable-ski system. It's definitely the coolest addition to the distinguished list of extreme sports throughout the world, because it combines the best of the extreme nature of wakeboarding without the need for (or expense of) a boat. Cable is an enormously valuable and important element of the entire sport of wakeboarding.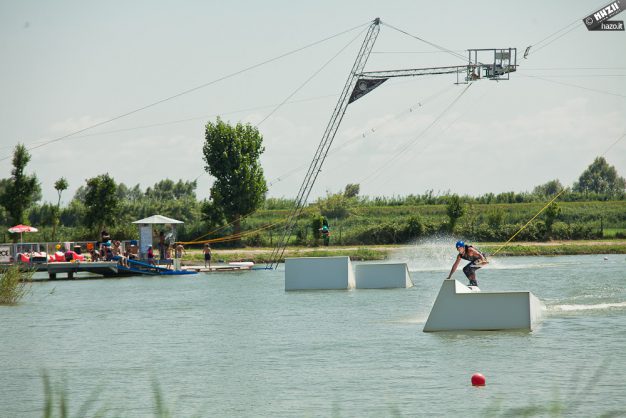 Let us know which airport you would like to fly from and we will be happy to provide flight prices. We can arrange direct flights from many UK airports such as London Gatwick, Stansted, Bristol, Manchester, Dublin & Edinburgh.
For more information don't hestitate to either call us on 01924 283803 or contact us.
Wakeboarding Egypt
Wakeboarding for beginners and the experienced in Taba, Egypt.
Egypt water sport center is a purpose built 5 star watersports, diving centre and beach club which is located in Taba Heights. The property has its own beach, restaurant and shop.
For beginner sessions it will be practice/fun sessions to get comfortable and learn the basics of the sport. Each session is 15 mins max. The centre do not have set boat times but work with sessions that can be reserved in advance. This way you can decide for yourselves when you want to go and are not stuck with a particular day for wakeboarding.
All ages and levels are welcome. There are also lots of activities for the whole family Waterskiiing, Windsurfing, Parasailing, banana boat rides, pedalos and more…
Accommodation
The main centre is supported by satellite centres in many of the areas hotels. Currently those are: Hyatt Regency, Sofitel, Marriott, Intercontinental and 3 corners El Wekela Resort. These hotels are either in Taba or Taba Heights and have a shuttle bus to take you to the centre. Getting to the centre couldn't be easier. Within Taba Heights resort you can simply get on the shuttle bus running throughout the day from 8.00am. Guests staying outside of the Taba Heights area will be assisted with transportation on request.
The nearest airport is Taba International Airport which is roughly 35km/22 mile drive away.