RTC Travel
Many of our customers first come to us with a wedding abroad request, or are quite often looking for a luxury holiday abroad.
If you decide to go along to a main dealer for your holiday brochure to some far away place, then after you have looked through it, please give us a call to see if we can beat their prices on like for like holidays. We are certain we would give you a more personal service and better price, our customers come back year after year, now that speaks volumes!
Delighted with the personal service that RTC Travel Consultants offer during this first contact, and pleased with the price and quality of holiday that they experienced, our clients keep coming back to us to help them with their continuing travel plans.
Not every holiday is a luxury holiday! RTC also provide excellent value low cost holidays as well – most budgets are catered for. So go on, give us a call to see if we can arrange that perfect holiday at that all important perfect price.
We also offer short breaks such as our trip to see the Northern Lights or a rail holiday to Venice.
Going an Extra Mile
Here at RTC Travel we go that extra mile with all our customers and we are travel specialists in making sure your holiday is everything you have dreamed of. We have thousands of great deals available to ensure you get that holiday or short break you deserve. So, for just a few hundred pounds per person, you can find yourself jetting off to the Mediterranean to get a taste of Spain, Portugal, Morocco, Tunisia, Italy, Cyprus, Greece, and many more holiday destinations.
Value Holiday Packages
Our value holiday packages, sometimes referred to as cheap holidays in the trade, are a great way to get the best out of your money and these include most beach holiday destinations, and also a massive range of city breaks – or perhaps a combination of both.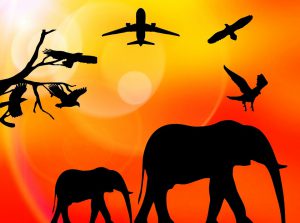 Also please bare in mind that lower cost holidays and value holidays doesn't have to mean staying in a 1* back of beyond hotel. We still have lots of great rated accommodation at excellent prices across the world, with our knowledge and many years of expertise we can build a suitable holiday at a suitable price.
Just let us know your budget and your destination of choice and we'll search for the best value holiday deal that we can find for you.