RTC Travel Consultants – Weddings Abroad & Luxury Holidays
Welcome to RTC Travel
RTC Travel Consultants are an established company offering professional travel advice and services to a wide variety of clients. Our holidays include; weddings abroad, luxury holidays, sports holidays abroad, city breaks, winter holidays & tailor made holidays.
Many of our clients are busy professional people who don't have the time, and may not have the inclination, to find the best luxury holidays at the best prices including tailor made Kuoni holidays. That's where we come in, our team of experienced professionals do the hard work, and report back to you personally. You are not just a number being worked on by one of many call centre staff; we take pride in our close customer relationships.
We sell all types of holidays from a city break in the UK, to a round the world multi-centre trip, and over the years we have been asked for some very specific services, these are as follows:
 

Top Tenerifé Properties


UK Visitors are expected to exceed 2 million to Tenerifé for the very first time following a bumper year in 2016.
Below is 6 of the top 25 hotels in Tenerifé.
Sol Tenerifé Hotel 4*
Costa Adeje Gran Hotel 5*
Mediterranean Palace Hotel 5*
Paradise Park Resort & Spa 4*
Iberostar Hotel Anthelia 5*
Bluesea Interpalace Hotel 4*
The other 19 of the top 25 are also available.
contact us for more information.  
CHRISTMAS PRESENT IDEAS
London Bungee Jump – Experience Voucher- £75
Reviver Pamper Day for two with Virgin Active Experience Voucher – £69
Aston Martin Or Lamborghini Thrill Experience Voucher- £115
Helicopter Buzz Flight – Experience Voucher – £39
Tank Paintball – Experience Voucher – £99
Introductory Indoor Skydiving Experience Voucher – £49
Introductory Flying Lesson Experience Voucher – £115
Northern Lights Evening Flight – £219.95
Football Club Stadium for Two – Experience Voucher: Chelsea £32  Tottenham Hotspur FC £40


Contact us for many more gift ideas! 
Weddings Abroad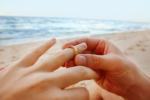 We understand how important your wedding day is, and provide a personal service dedicated to ensuring you have the perfect wedding abroad. What about a Cyprus wedding or Antigua?
Weddings Abroad – Read more
Honeymoons Abroad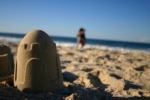 Your honeymoon should be the time that you do exactly what you want to do. So why go through the stress of finding the package holiday that is 'almost' what you want.What about a wedding in Kenya & honeymoon safari..
Honeymoons Abroad – Read more
Cruise Holidays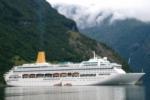 Cruise the Mediterranean, Caribbean, Baltic, Nile, Hawaii, Canary Islands, Norway, Alaska, South America, Transatlantic and destinations around the world. Cruises departing from the UK…
Cruise Holidays – Read more
Maldives Cruises – Read more
USA/Canada
Please be aware that important changes have been made to passport requirements for the US.
For all travellers on the Visa Waiver Programme to the US on or after 1 April 2016,  are required to have an ePassport.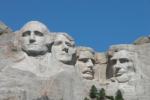 Wouldn't it be fantastic if you could choose where in the USA or Canada you arrived, where you visited whilst you were there and where you flew home from? With RTC you can!!
Holidays in America – Read more
Skiing Holidays / Winter Breaks
Do you fancy skiing or snowboarding in North America, Canada, Europe or even Scotland. Try our Winter Sports Holidays where we can offer the best in snowboarding and skiing holidays in a wide variety or worldwide destinations to suit most budgets.
Read more about our Skiing Holidays or if snowboarding is more your thing, look at our Snowboarding Holidays we have available.
For people that love water sports we have some great waterskiing and wakeboarding holidays available at various destinations including Australia and the Caribbean.
Dynamic Packaging Holidays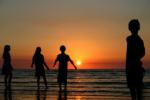 Have you had enough of having to fit with the normal package holidays durations of seven or 14 nights? Would you prefer to chose all the elements of your own holiday? After all it is YOUR holiday…
Dynamic holiday packages – design your own holiday
Tailor made holidays from RTC – Just for you