RTC Travel Consultants – Weddings Abroad & Luxury Holidays
Monarch has confirmed that the following companies have ceased trading and now entered administration:
Monarch Airlines Ltd
Monarch Holidays Ltd (ATOL Number 2275)
First Aviation Ltd (ATOL Number 4888) previously trading as Monarch Airlines
Avro Ltd (ATOL Number 1939)
Somewhere2stay Ltd
As a result, we are sorry to inform you that, as of 2 October 2017, all future holidays and flights provided by these companies have been cancelled and are no longer operating.
Fore more information visit https://monarch.caa.co.uk
Big Discounts On Selected High Season Sailings Between November 2017 – 15th January 2018
7 Nights from £2189 per couple / £1365 single
14 Nights from £3920 per couple / £2450 single
Prices based on lower main deck cabins ( Prices are cruise only )
Yasawa Princess Cruising
 IMPORTANT INFORMATION – NEW CHECK IN REQUIREMENTS
As an additional security precaution, the US Department of Homeland Security now requires airlines who fly to and from the USA to implement enhanced screening procedures at airports and in particular, those carrying large electronic devices.
These new measures will be introduced from Wednesday 18 July 2017 and the amount of time taken to pass through security is expected to increase substantially.
Consequently, customers should be advised to check in for all flights online, 24 hours before their scheduled departure time and be at their airline check in desk 3 hours before departure. 
Welcome to RTC Travel
RTC Travel Consultants are an established company offering professional travel advice and services to a wide variety of clients. Our holidays include; weddings abroad, luxury holidays, sports holidays abroad, city breaks, winter holidays & tailor made holidays.
Many of our clients are busy professional people who don't have the time, and may not have the inclination, to find the best luxury holidays at the best prices including tailor made Kuoni holidays. That's where we come in, our team of experienced professionals do the hard work, and report back to you personally. You are not just a number being worked on by one of many call centre staff; we take pride in our close customer relationships.
We sell all types of holidays from a city break in the UK, to a round the world multi-centre trip, and over the years we have been asked for some very specific services, these are as follows:
Rugby Six Nations 2018
Following the announcement of dates, We are offering Packages to go support your team in the Rugby Six Nations whether it be England, Scotland, Wales, Ireland, France or even Italy.
http://rtctravel.co.uk/Six_Nations_Rugby_2018/
Weddings Abroad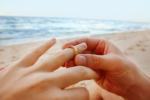 We understand how important your wedding day is, and provide a personal service dedicated to ensuring you have the perfect wedding abroad. What about a Cyprus wedding or Antigua?
Weddings Abroad – Read more
Honeymoons Abroad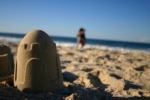 Your honeymoon should be the time that you do exactly what you want to do. So why go through the stress of finding the package holiday that is 'almost' what you want.What about a wedding in Kenya & honeymoon safari..
Honeymoons Abroad – Read more
Cruise Holidays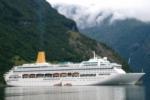 Cruise the Mediterranean, Caribbean, Baltic, Nile, Hawaii, Canary Islands, Norway, Alaska, South America, Transatlantic and destinations around the world. Cruises departing from the UK…
Cruise Holidays – Read more
Maldives Cruises – Read more
Skiing Holidays / Winter Breaks
Do you fancy skiing or snowboarding in North America, Canada, Europe or even Scotland. Try our Winter Sports Holidays where we can offer the best in snowboarding and skiing holidays in a wide variety or worldwide destinations to suit most budgets.
Read more about our Skiing Holidays or if snowboarding is more your thing, look at our Snowboarding Holidays we have available.
For people that love water sports we have some great waterskiing and wakeboarding holidays available at various destinations including Australia and the Caribbean.
Dynamic Packaging Holidays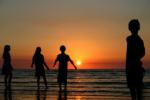 Have you had enough of having to fit with the normal package holidays durations of seven or 14 nights? Would you prefer to chose all the elements of your own holiday? After all it is YOUR holiday…
Dynamic holiday packages – design your own holiday
Tailor made holidays from RTC – Just for you