Sports Holidays Abroad
Posted in
Holidays
on June 12th, 2016
Not everyone yearns for crowded sandy beaches and kids splashing in swimming pools; desperately trying to concentrate on finishing just one paragraph of your book amidst the chaos.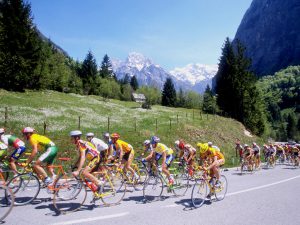 While holidays are no doubt a vehicle for relaxation, some of us seek it in different places, alongside invigorating and exciting new experiences. Sports holidays abroad offers a foundation for such a holiday, whether your passion is football, water-skiing, fishing, tennis, diving or formula one. Also cycling holidays are very popular especially in countries such as Italy and France. All these sports offer so many options in terms of location, cultural experience, weather, food exploration and a great time!
Let's take football first. As one of the world's most popular sports, football is the passion of so many nations, but fewer regions are as intoxicated by the sport as South America. Fortunately for the intrepid traveller, South America offers a wealth of wonderful experiences ready to be enjoyed. There are not many more vibrant and diverse cities in South America than Argentina's own capital, Buenos Aires. From the enormous Rio de la Plata (river plate) to the charming La Boca, with its trademark coloured houses and the city centre, with welcoming people drinking yerba maté everywhere there is much to be enjoyed simply sightseeing. And yet it is upon visiting the intimidating football arenas – Boca Juniors' La Bombonera and River Plate's Estadio Monumental Antonio Vespucio Liberti on matchday that the city's football fever can be felt in full. A couple of hours away is the smaller city of Rosario on the Rio Paraná, home to fantastic fish dishes and Rosario Central. Their stadium, Estadio Gigante de Arroyito, or El Gigante as it is affectionately known, provides one of the greatest party atmospheres on match day of anywhere around the world. So for football holidays it goes without saying that Buenos Aires and Argentina, home of the one and only Diego Armando Maradona, is an unrivalled base for a football tour holiday.
If fishing is your sport – in terms of sheer numbers it is the UK's most popular – then a fishing holiday in the south of France is sure to be high on your bucket list. Being the warm, sunny place that it is, the carp in the south of France grow big…very, very big. Previously home to the world record – a staggering 100lb 8 oz., the south of France is blessed with some truly beautiful lakes and fishing in warm, balmy conditions for these beasts is great fun indeed. For those who prefer their fishing locations more exotic and long haul and a more diverse quarry, then they should look no further than Thailand. The splendidly named Jurassic Mountain resort in Cha-Am, Thailand, is home to the mighty Arapaima as well as Mekong Catish, enormous Siamese Carp and other weird and wonderful creatures that will give you the workout of your life should you hook them!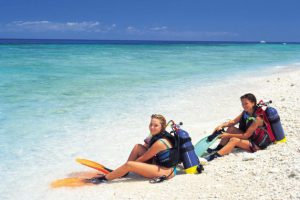 Diving and holidays go together like peanut butter and jam and where better than the impossibly captivating Galapagos Islands than to venture into the mysterious aquatic world and discover that what lies beneath is really quite extraordinary. Of course there are myriad other island locations that offer a breath-taking diving experience, but you're unlikely to go to the Galapagos for any other reason, so why not?