Popular Cruise Destinations
Posted in
Cruises
on June 12th, 2016
With summer getting into full flow and holidaymakers looking for inspiration it seems prescient to look at some of the wonderful options available for those who like a maritime twist to their summer holidays. There are so many great options when it comes to choosing your cruise destination and you might want to think about what is important to you, whether it be culture, cuisine, history, wildlife or a general mix.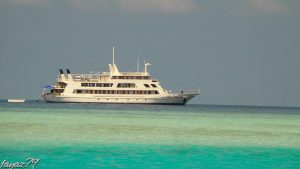 For those who worship at the altar of turquoise waters, white sands and island life then there is little left but to plump for one of the magnificent cruises of the Indian Ocean. There are not many places on Earth to rival the islands of the Indian Ocean for title of 'the perfect getaway'. Palm trees, white sand and beautiful warm, clean water abound and snorkelling and diving opportunities are unparalleled. A favourite of mine is cruising the Maldives on the Yasawa Princess, where you might swim with rays and small sharks or just sit back and enjoy the view. On top of this you can spend some time in the Seychelles – perhaps sampling the local bat curry speciality, while Mauritius is another favourite stop-off, with its volcanic rock, lush vegetation and imposing mountain ranges as well as lovely little villages ripe for exploring. It is also possible to incorporate cricket mad Sri Lanka and (coastal) India, which could include a visit to the birthplace of Gandhi, offering a moment of spiritual reflection that is hard to beat.
For those looking for less of a long haul cruise option, then it is wise to look no further than the Adriatic. Far from a second choice, Adriatic cruises offer the opportunity to witness some of the most stunning coastlines the world has to offer. You will spend time on lovely beaches, spend time wandering the rickety streets of historic villages and sip some of the finest wines Europe has to offer. The latter is especially true in Croatia, whose vineyards date back to the times of Ancient Greece and this history of winemaking truly tells in the delicious white wines on offer. You might like to include a stop-off at Venice, with its romantic winding streets and canals providing a chance to reconnect with the one that you love or indeed find that special someone! Dubrovnik, in Croatia is a guaranteed stop-off and when you have been there you will realise just why. The distinctive terracotta rooftops of the houses and buildings grace Croatia's most prestigious destination, which used to be the capital of the rich sea-faring Republic of Ragusa (1358-1808).
For budding archaeologists and ancient historians there are a wealth of ruins to explore and spot through binoculars while on an Adriatic cruise and a stop-off in Split will afford you the unmissable opportunity to explore the ancient Diocletian's Palace, which truly is like a city within a city. Keep your eyes peeled on deck if you are an avid ornithologist as there are some wonderful bird-watching opportunities to be had. Whichever option you choose, each of these summer cruise destinations really will deliver.