Ideas for Last minute weddings abroad
Posted in
Weddings
on December 7th, 2016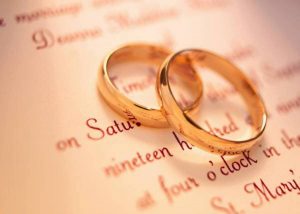 While many brides dream of a fairy-tale wedding, bringing to life plans that they have held for many years, a lot of people would prefer to avoid this style of wedding. Some couples want to get married quickly so they can begin spending the rest of their life together, some couples would prefer to avoid the stress and pressure of arranging a large local wedding and there are many couples that appreciate the opportunity to get married and enjoy a honeymoon in the same location.
These are all factors in why so many couples decide to get married abroad and if any couple is looking to make a last minute booking, there are many ideas to choose from. Any bride and groom booking a last minute wedding would be advised to choose an established wedding destination or a resort that can show they have skills and experience in arranging a wedding. There are many things to take care of when arranging a wedding (including important legal matters), so it is good to get a helping hand from professionals who have experience in this line of work.
The good news is that there are so many established wedding destinations around the world that you cannot fail to find a resort or location that appeals to you.
Some of the most popular options for a last minute wedding abroad include:
Barbados
Barbados has long been a fantastic holiday destination and of all the islands in The Caribbean, it is regarded as being the most "British". You may not think this is too important for a sunny beach holiday but when you are looking to organise a last minute wedding, it can make a difference.
A good reason to choose Barbados comes with the fact that couples only have to register 48 hours before their wedding, so this can be done on arrival. There is also a lot of hotels that offer specialist wedding service so if you need any assistance, it will be readily available.
Greece
With stunning backdrops, fantastic food and a tradition tinged with love and romance, Greece is an ideal choice for many couples looking for a last minute wedding. Whether you are drawn to the modern cities or the stunning and quieter islands, Greece is able to offer something for everyone with a fantastic climate for much of the year.
Greek law requires couples to be in the country for a full week so give yourself that time at the start and make sure you register as quickly as possible on your arrival.
Sri Lanka
Again, this is a fantastic holiday destination and as long as you give yourself five working days from registering to be married, it can be the ideal wedding destination too. If you've ever dreamed of a unique beach wedding, with the chance to ride off into the sunset on the back of an elephant, this may be the ideal destination for your wedding.
Czech Republic
If you are looking for a last minute wedding destination that is within easy reach, is affordable and can offer you a traditional wedding, the Czech Republic could be the ideal opportunity. Many travelers have taken advantage of increased budget airline routes to and from the Czech Republic, opening up a destination which showcases the old and new. If you dreamed of getting married in a castle but can't afford the cost in the United Kingdom, a trip to the Czech Republic could provide you with the ideal wedding.
Mauritius
If you have one eye on your honeymoon as much as the wedding, Mauritius is likely to be a dream destination. This collection of islands offers tranquility, stunning backdrops and the chance to enjoy some of the rarest plans in the world. Any couple that wants to switch off from the world and connect with nature will find that Mauritius is the perfect wedding destination.
Other options to consider for a last minute wedding include:
Destinations which offer the chance to combine a traditional wedding with a beach resort are very popular with wedding parties. Having the chance to socialise with friends and family members while still finding time to be together as a couple is the basis for many destination weddings and these venues can be reached easily from the UK.
Another thing to remember about last minute weddings is that you may be able to benefit from cancellations or organised trips that have fallen through. While there is little comfort to be taken from someone else's misfortune, cancelled wedding plans leave gaps in businesses schedule and may provide an opportunity to enjoy a stylish and memorable wedding at a significantly reduced price.
You don't always need to spend a lifetime planning a wedding to enjoy a day you'll never forget. These last minute wedding options will ensure everyone has a fantastic time while enjoying a ceremony that sets couples on a new path.