Getting Married Abroad
Posted in
Weddings
on July 13th, 2016
Getting married abroad will be a great and unforgettable experience but it requires careful planning there are several things that need to consider.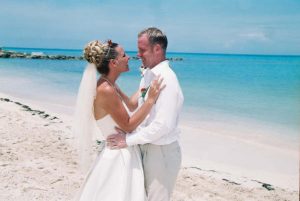 RTC Travel has over 13 years of experience in organising weddings abroad.
Here are some important points that need to be considered when contemplating getting married abroad.
The first and most important is to discuss with your partner what you both want from your big day. It is extremely likely that you will be looking for different things. Don't let that deter you, it's not unusual but with a bit of discussion you will quickly reach agreement with each other. The first rule of married life "comprise".
Having now decided what you require, try and be as realistic as possible in what your budget is going to be and what you think will be the response of your family and friends to you getting married abroad.
A large number of couples get very stressed because they find that a number of family and friends will not be able to attend. This can influence your decision as to where you will want to get married and may be you have to build into your budget a sum to hold a party when you get home for those who could not attend the wedding abroad.
This would be a good time to decide upon your budget. When fixing your budget take the following points into consideration.
Are you intending to pay for your relations and guests? If you decide to pay for them that will have a big bearing on where you get married, if the numbers are going to be high choose somewhere in Europe, guests can then attend for short periods of time just covering the wedding and then return home.
If all your guest are going to pay their own costs then you can look at going much further afield.
You are now close to having to choose your marriage location. Below are some of the point you should consider which will help you choose your location.
Do I want a summer or winter wedding? Winter weddings have to be booked well an advanced because the venues are lees and get heavily booked.
Do I want a religious or a civil wedding ceremony? This could restrict where you get married. Most Muslim countries do not have marriages that are legal, it is also difficult to get married in some Catholic countries, in particular France and Spain although it is not impossible. (one way to overcome this problem is for a short civil ceremony in the UK then a full ceremony in the country of your choice)
The choice of location is now yours to make always bearing in mind your budget. Talking about budgets, just something that could add considerably to the cost of your holiday is is if legal documents have to be translated. To keep the cost down choose a country that conducts everything in English.
Popular European Wedding Resorts.
Malta, Cyprus, Greece, turkey Italy
USA and Canada
Weddings in the USA are very popular and you can have a very quick wedding with no formalities (and if you desire him Elvis will attend) in Las Vegas. Other good locations are Florida, New York Hawaii and Canada.
The Caribbean
All the Caribbean Islands are very popular but don't forget Grenada & The Grenadines
Mexico, Saint Lucia, Mexico and the Dominican republic.
Other popular areas are South Africa, East Africa in particular Kenya and Zanzibar , The Indian Ocean and in Particular Sri Lanka and the Far East.
Lapland and Austria are very popular for winter weddings and you can even get married on skies.
Most countries have a period of residence required before the weeding, translations has already been mentioned and some countries will require blood test to be taken.
For short notice weddings the best places to get married is Cyprus, Las Vegas and Malta.
If the above points are considered you wedding abroad will give you memories for a life time at a very affordable price.