Where to get married abroad
Posted in
Weddings
on February 27th, 2017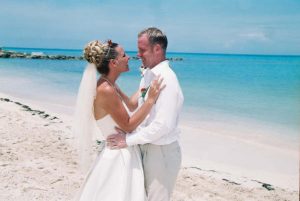 Getting married is one of the biggest and best days in a person's life, but not everyone wants a traditional church wedding in the UK. There is a growing trend to get married abroad and there are a number of options to choose from when looking to get married abroad.
USA
The USA is a popular destination for many people and visitors, including temporary visitors and people deemed to be legal or illegal immigrants, hold the right to be married in the United States of America. However, the full requirements can vary from state to state, so it is important to be wary of the requirements insisted upon by your chosen destination. This includes some states only allowing US residents to marry, so clearly these states would not be suitable for holidaymakers looking to get married.
Other factors which may be important in looking to get married in the United States include:
Blood test results
Being able to provide sufficient identification documents
Age restrictions
In total, there are four states in the US which require people to have a blood test before being allowed to marry. These states are Montana, Indiana, District of Columbia and Connecticut. In most states, a marriage involving someone aged between 16 and 18 years old will require parental consent or for the parties involved to meet with the local authority for an assessment to be made on the suitability of the marriage.
Anyone who is familiar with TV shows or motion pictures will know how easy it is to get married in Las Vegas, and the diversity and pace of wedding ceremony options make this a fantastic destination for people looking to arrange a foreign wedding.
Portugal
Only civil ceremonies and weddings conducted by the Catholic Church in Portugal are considered to be legally binding. Any couple looking to have a wedding ceremony carried out in accordance with any other religion recognised in Portugal will have to also have a civil ceremony for the wedding to be legally binding.
Foreigners marrying in Portugal need to provide a valid passport, their long form birth certificate, which should be fully translated by a sworn translator. This document should be used within 6 months of the ceremony date with weddings taking place in Azores requiring certification dated within 3 months.
There is also a need to present a certificate of no-impediment, which states that both parties are free to marry. This can be obtained from a consulate in any of the leading cities in Portugal and it is valid for 3 months.
Couples planning a Catholic wedding in Portugal require further documents, including a letter from your parish priest, offering his permission for the couple to be married in Portugal. There is also a need to provide documents relating to individual's baptism, first communion and confirmation.
Last minute weddings abroad
The idea of a last minute wedding abroad can be very appealing to many couples with the chance to combine the ceremony with the honeymoon being cost effective and fun. However, there are many restrictions on last minute weddings and a lot of destinations do not provide this service. This is why it is essential to book a resort or destination that provides enough time to arrange the wedding and for the ceremony to be legally recognised.
Cyprus is a great choice for a last minute wedding abroad, as there is very little requirement to be present in the country in the lead-up to the marriage. With paperwork being available in English, this is destination that is a fantastic choice for couples. Greece is another well considered European option for couples looking to arrange a last minute wedding. Barbados is a great option for people looking for a faraway destination to get married and a beach wedding in Sri Lanka is also a great option when looking to arrange a quick foreign wedding.
Getting married on a cruise ship
For many couples, the idea of getting married at sea is a very romantic one, and there are ways for couples to get married on a cruise ship. A number of leading cruise ship operators have experienced a significant increase in weddings and if planned properly, it can be a cost effective way to get married.
It is important to know which operators are able to legally marry guests on ship, as not every operator can provide this service. There is a legal issue relating to the ship's country of origin, so be sure to check with individual operators or speak to a professional to obtain assistance in this area.
Some couples arrange for the wedding ceremony to take place when the ships docks at a certain location. This can provide a work-around solution with respect to the legal nature of the ceremony but be aware that adverse weather conditions often leave ships unable to dock. This could see the ceremony being cancelled at short notice, which means that having a Plan B is often a sensible approach when looking to marry at sea.