UK Short Breaks & Destinations
UK Short Breaks are jewels in the crown of our own country.
Many people spend all their holiday time flying to far away destinations and they forget about the fantastic places that the British Isles has to offers.
RTC Travel offer UK Short breaks to all UK destinations including the National Parks, Cities and some quiet relaxing spots that offer peace and tranquility away from the hustle and bustle of everyday life.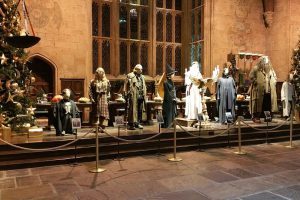 Harry Potter Studio Tour
The Warner Bros. Studio Tour of The Making of Harry Potter is one of London's most popular attractions, and is a must-see attraction for fans of the magical books and films. The tour is designed to take you on a magical, behind-the-scenes journey into the world of Harry Potter, letting you into some of the closely-guarded secrets that made Harry Potter the most successful film series of all time.
If you would like further ideas, and details or dates, prices etc. Please call on 01924 283 803 or complete our contact/enquiry form.