Fantastic Value
New
RTC Travel Offers
Lapland – Northern lights
Offer uploaded on January 23rd, 2019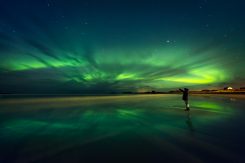 Whats' Included:
Northern Lights – 3 & 4 Night Breaks
Don't miss out on these great deals to see the Northern Lights in Lapland with our
Buy one get one half price. But hurry, these offers are available for a limited time only! This is Europe's last unspoilt wilderness, where nature thrives and the air is pure.
There is much to love here: the silence of wide-open spaces, the beauty of pine trees decked with layers of freshly fallen snow and the cleanest air in the world.
And here too, you will discover a host of winter activities and experiences that will leave you exhilarated, recharged and eager to return.
Please contact us via telephone or email for dates and availability.
01924283803 or info@rtctravel.co.uk
Price:
BOGOF – Contact for more info