Maldives Holidays
Great Maldives Holidays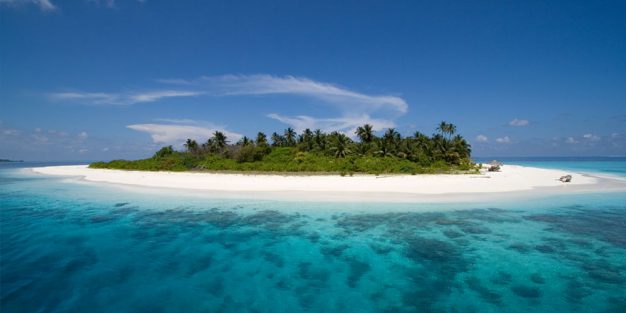 Luxury holidays and tours to the Maldives. Images of white sands, swaying palm trees and crystal blue waters. So if you're thinking of taking a holiday of a lifetime or to treat a loved one, these are great holidays will leave you wanting more.
Kuramathi
Mere Island Resort
Biyadhoo
Adaaran Club Rannalhi
Kuramathi 4*
Located in the North Ari Atoll, 1.5 hour by boat or 20mins by seaplane. Kuramathi is a larger laid back island with a vast range of accommodation and facilities. Kuramathi has great all inclusive options.
Meeru Island Resort 4*
Located in the North Male Atoll, 55mins by speedboat. Meeru is very popular as it's a large island with lots of facilities. Meeru is simple & natural, yet always stylish.
Biyadhoo 3*
Located in the South Male Atoll, 45mins by speedboat. Biyadhoo is a very simple, relaxed resort which is excellent for diving as it has a fabulous house reef.
Adaaran Club Rannalhi 4*
Located in the South Ari Atoll, 45mins by speedboat. Club Rannalhi has pristine beaches & excellent scuba diving opportunities. Club Rannalhi is a good value all inclusive resort.
Conrad Maldives Rangali Island 5*
Located on Rangili & Rangalifinilhu islands in the South Ari Atoll, 30mins by seaplane. Luxurious villas set upon vast stretches of unspoilt beach or up to 500 meters out to sea. Dine under the sea in the very first all glass undersea restaurant, a truely spectacular resort.
And many more fantastic island to choose from…
The Maldives is very popular for cruise holidays, visit our cruising in the Maldives page for more information on our cruise to the Maldives.
Our sister company The Global Suitcase, joined our group in January 2007.
The Global Suitcase built up an excellent reputation for high quality service combined with brilliant prices for Indian Ocean holidays, initially to the Maldives then to the entire region.
The Global Suitcase, through RTC Travel, are proud to continue this level of service and competitive prices.
Don't forget to make use of the Maldives Island Selector.